General Information on Millennium Cloud Products
GraphiTech provides Enterprise Solutions (Server Based) to the Printing Industry. Once you purchase a product from us, you are provided a license to use that program within your business environment.
Recently, we have begun to place several of our products in the Cloud so that they may easily be accessed via any type of browser such as found in Android devices, iPads and iPhones, as well as Mac and PC based browsers plus others.
Basically, there is an upcharge to each software module which includes a one-time setup charge plus a monthly rental fee for the server and subsequent maintenance. See below for additional information.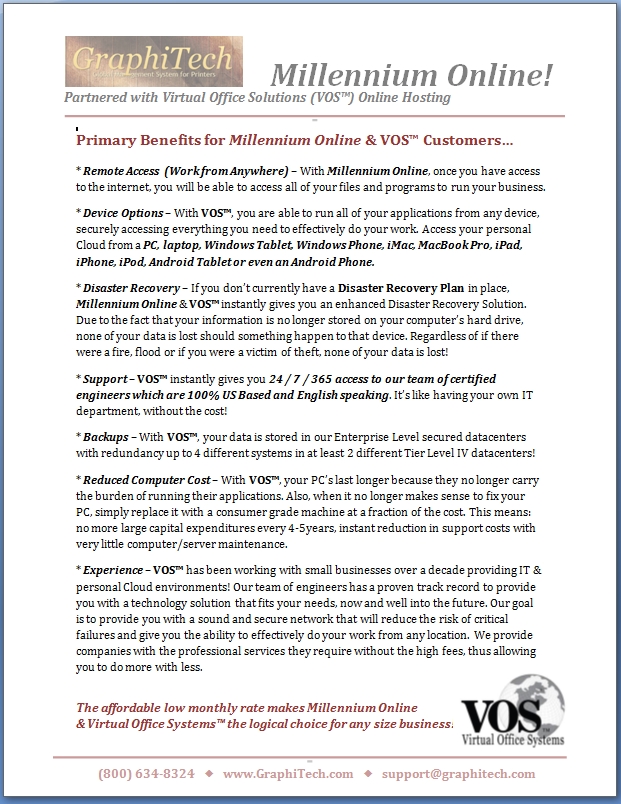 ---